Spotlight on Cameroon: The Top 20 Gospel Artists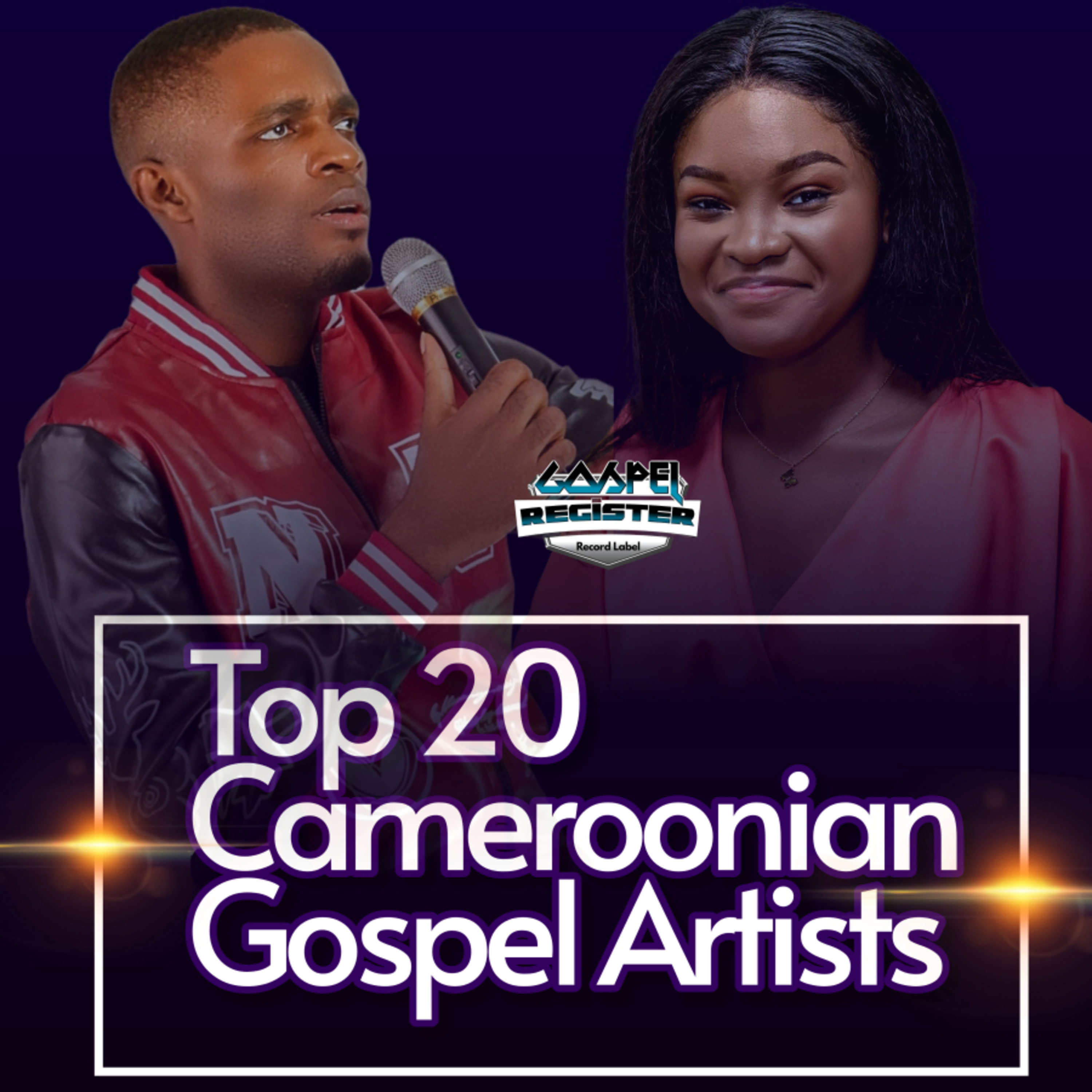 Cameroonian Gospel music is renowned for its vibrant and stirring melodies that convey an ambient essence of faith and spirituality. This genre has birthed some of the most talented artists and musicians. In this article, we will highlight the top 20 Cameroonian gospel artists adorning this genre with their musical prowess.
1. Prosper Germoh: Known as 'The Pride of Cameroon Gospel' and The Hope of Africa Gospel music,  Prosper Germoh has released over 100+ songs in his 7 years career as of 2023 with hit tracks like: Kadosh, King Jesus, Joy Like A River" and
Appeared on Awards like; Clima Awards and Magazine, Zikomo Africa Award, Africa Entertainment Award USA (AEAUSA), Gia Gospel Awards,
Rhema Award
2. Indira: Indira is counted amongst the pioneers of Cameroonian gospel music. Her professional performance and good marketing strategy has paved the way for future artists within the genre.
3. Elizabeth Tekeh: Known as the "Mother of Cameroonian Gospel Music", Elizabeth has consistently produced spiritual and worship music that resonates with believers.
4. Olivier Cheuwa: He is a contemporary gospel artist whose unique blend of modern and traditional music elements make him a favorite amongst the youth.
5. Zenobia Germoh: Zenobia Germoh is a respected artiste and minister whose songs have impacted thousands of believers within and beyond Cameroon.
6. Prince de Jésus: PDJ, a celebrated figure, has touched many lives through his music. His songs often connote Biblical teachings and messages of faith.
7. Charles Citenga: Citenga is a young talented gospel artist, known for his dancing steps
8. Ronz: A sensation in the gospel music industry, Ronz continually captivates his audience with his uplifting and inspiring songs.
9. Guy Michel Kingué:  Takes gospel music to a whole new level with his high-energy performances and magnetic persona.
10. DD Junior Alpha: DD Junior Alpha is widely recognized for his creativity, marketing strategy and inspiring lyrics.
11. Ella Sara: Ella Sara brings a youthful and energetic vibe to the gospel music scene. Her inspirational songs continue to influence a dynamic generation of gospel music lovers.
12. ) Bro T Jude: A celebrated gospel artiste and preacher, Pastor Jude has immensely contributed to the growth of Cameroonian gospel music.
13. Evangelist Ben Awabi: The man of God,Ben establishes an emotional connection with his listeners through his soul-touching compositions.
14. Kelly Shachah: Kelly Shachah is redefining gospel music with her unique voice and spirit filled lyrics.
15. Fanny Toko: Known for her traditional gospel music with an infusion of Makossa rhythms, Toko's music resonates with all ages.
16. Hannah Mya: Hannah Mya's soulful voice coupled with heartfelt lyrics make for emotionally powerful gospel songs.
17. Maureen Forba: Maureen Forba is a gospel artist with a strong and distinct voice whose music touches many listeners across the world.
18. Vumomse: Vumomse is a popular gospel singer whose infusion of inspiring lyrics and creativity with good marketing strategy makes Him a voice in the nation.
19. Asheck: Asheck, a talented singer and songwriter is well-respected for her impactful gospel songs truly capturing the Cameroonian spirit.
20. Edith Lastar: Edith's skillfully uses rap to preach the gospel to all age groups across the globe especially the youths. Her creativity makes her out of this world
She's bigger than Africa.
Cameroonian gospel music is a blend of the spiritual rhythms of praise and worship. These 20 artists represent the diverse and vibrant landscape of the gospel music scene in Cameroon