Spotlight on South Africa: The Top 20 Gospel Artists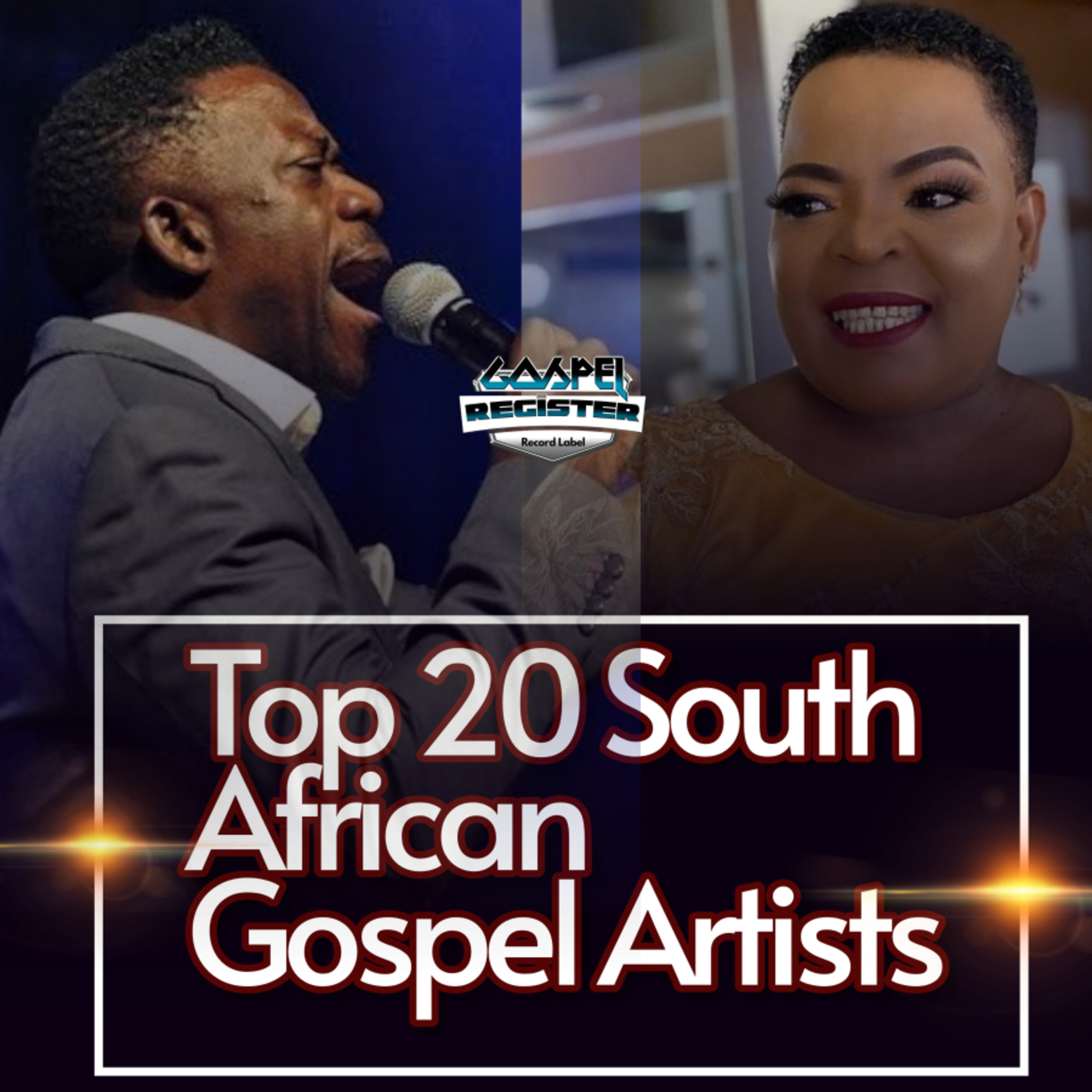 Despite the ever-growing popularity of different musical genres, one genre that has eternally maintained its significance is Gospel. In South Africa, Gospel music not only soothes the soul but also conveys intricate messages about faith, hope, and spirituality. It provides mental solace to the listeners and speaks volumes about the country's rich culture and heritage. This article spotlights the top 20 South African Gospel artists that have significantly shaped the industry's landscape with their talent and spiritual music.

1. Rebecca Malope: Known as 'The African Queen of Gospel', Rebecca Malope has released over 35 albums in her three-decade career spanning tropical Gospel-pop music, garnering numerous accolades on her way (1).

2. Hlengiwe Mhlaba: With her powerful voice and deep spiritual messages, Mhlaba's music resonates among many South African Gospel enthusiasts (2).

3. Benjamin Dube: Dube is a music minister and a well-known Gospel artist known for his fusion of modern Gospel with traditional African Gospel touch (3).


4. Sipho Makhabane: Known for his profound lyrics and lively rhythms, Makhabane's music emphasizes profound spiritual messages.

5. Keke Phoofolo: A former member of the Joyous Celebration Choir, Phofolo's solo career has proven outstanding, with hits like 'Holy Praise' and 'In the Garden.'

6. Joyous Celebration: This Gospel choir has been a significant force in the South African Gospel industry since its formation in 1996, with many of its members branching out into successful solo careers.

7. Winnie Mashaba: Mashaba has numerous albums under her name, reflecting her deep-rooted faith and devotion to gospel music.

8. Lebo Sekgobela: Known for her hit album 'Restored,' Sekgobela's passion for gospel music shines through in her poignant lyrics and melodious tunes.

9. Ntokozo Mbambo: With a career starting in childhood, Mbambo's pristine voice, soul-stirring lyrics, and remarkable live performances have resulted in a growing international following.

10. Neyi Zimu: Remembered for hits like 'Jehova Retshepile Wena,' the late Zimu's music has left an undeniable impact on the South African Gospel scene.

11. Judith Sephuma: A jazz musician turned Gospel artist, Sephuma introduced a distinctive jazz influence to her Gospel music, making her a unique talent in the industry.

12. Andile KaMajola: Known for his hit track 'Nanoma niyangibona,' KaMajola's music reflects a depth of spirituality and dedication to Gospel.

13. Thumeka: Her soulful voice and spiritual songs have significantly contributed to the Gospel industry's growth in South Africa.

14. Khaya Mthethwa: A versatile artist known for his Gospel-pop fusion, Mthethwa continues to inspire with his uplifting tracks.

15. Ayanda Ntanzi: Ntanzi's music is a unique blend of gospel rooted in traditional South African melodies and meaningful Biblical messages.

16. Dumi Mkokstad: His music is marked by a contemporary touch that has appealed to a younger audience, helping him gain popularity quickly.

17. Nqubeko Mbatha: Mbatha's music is reflective of his strong faith and passion for Gospel music.

18. Thina Zungu: Known for hits like 'Kwanqaba Umusa,' Zungu's spiritual music has inspired numerous Gospel music lovers.

19. Mmatema Moremi: Known for her hit 'Love. Praise. Worship,' Moremi's powerful voice and passion for Gospel music are evident in her performances.

20. Takie Ndou: Ndou has released numerous albums in his career, earning a reputation as one of South Africa's top Gospel artists.

These artists mark the top echelons of Gospel music in South Africa, celebrating their faith through poignant lyrics, powerful vocals, and vibrant tunes that inspire listeners around the globe. Given their contributions, their music continues to fortify the South African Gospel genre, taking it from strength to strength